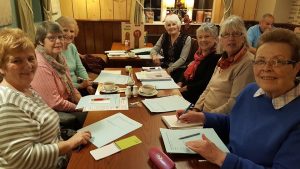 The 1st meeting of the 2019 committee members, it's looking like the new year is going to be fun, fun, fun for the Albric members.
Members (and visitors) enjoyed Albric's first meeting of the year. We agreed to hold our Annual Coffee Morning at the Red House on the 13th April. The Woolgatherers' knitted Christmas Tree Angels and Snowmen raised £120 for the Albrighton Swimming Pool.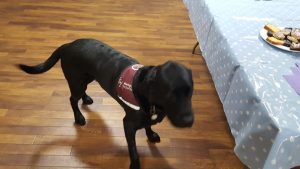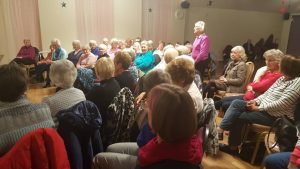 Our speaker Ruth Allen brought along her hearing dogs Piper and Iker and we heard all about all the extensive training that has to go into making a Hearing Dog able to help their human owner.
We were all pleased to be back with our friends after the Christmas and New Year break and there was lots to chat about at tea time.