THE STROLLERS – 2021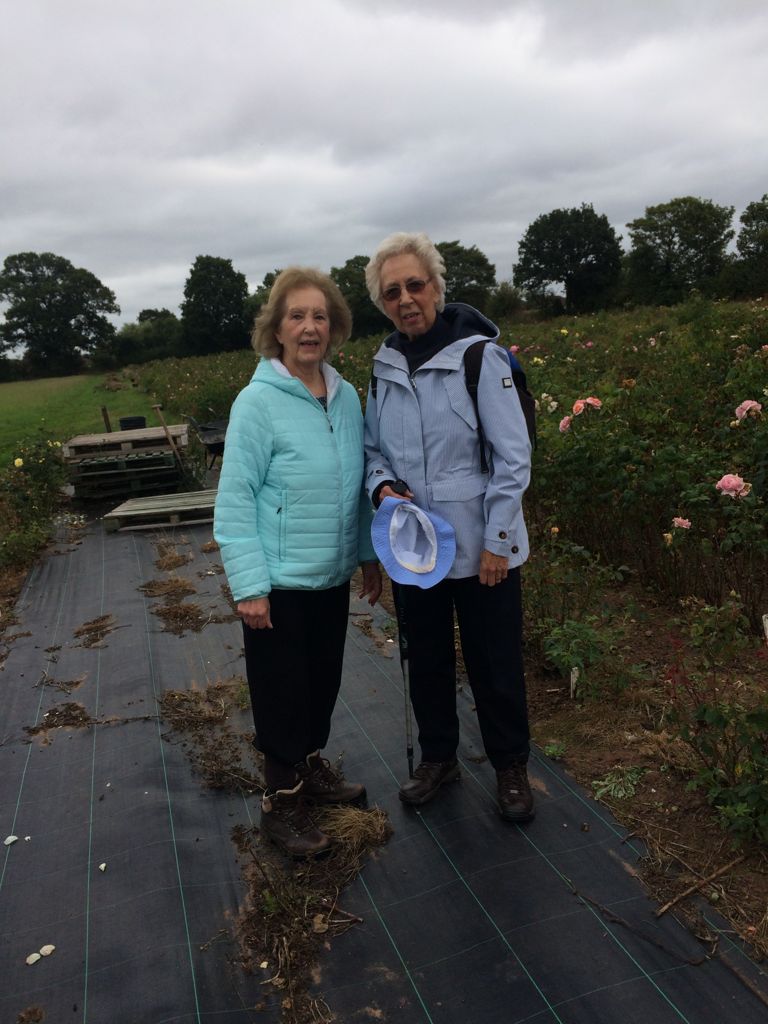 The first outing for the Strollers since lockdown. Through the rose fields for a coffee break at David Austin . Only 3 of us but very enjoyable. Hopefully we can encourage a few more to join us for future strolls
THE STROLLERS – 2020
The Strollers had their first outing of the year on 16th January 2020.  It was a pleasant morning and we had a leisurely walk across the fields to David Austin Roses. After a coffee and a chat we made our way back and were pleased to see that the wobbly stile leading out of the rose fields had been repaired.  We pass on our thanks to Andy and all the volunteers who keep the paths clear and the stiles maintained for our safety.
The schedule for future strolls is as follows.
February:  Monday 3rd, Thursday 13th and  Monday 24th
March:      Thursday 5th, Monday 16th and Thursday 26th
April:         Monday 6th, Thursday 16th and  Monday 27th
May:         Thursday 7th, Monday 18th and Thursday 28th
June:         Monday 8th, Thursday 18th and Monday 29th
We meet in the Crown car park at 9.30am.  Please feel free to join us.
BACKGROUND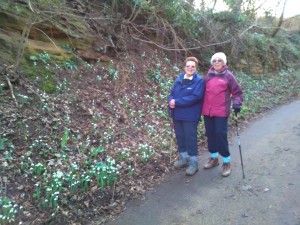 The Strollers Group started in 2015. The aim is to do a walk every 10 days or so of approximately 3 miles at a nice steady pace in the local area of Albrighton and nearby Beckbury, Tong and Codsall, usually ending at a teashop for lunch. However, they don't walk if it's raining.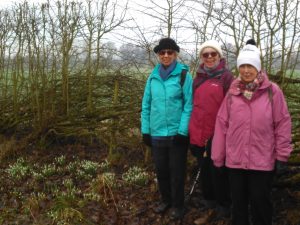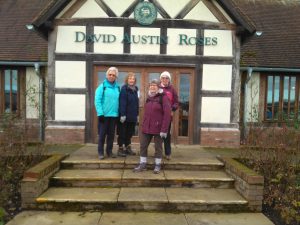 Some of our strollers about to have tea and cakes after their stroll